What is stopping you from driving your car? Let Fabbit Customs solve your problems or build it from scratch.
1967 Ford F-100
The frame up restoration on this beautiful 1967Ford f100 consisted of: a disk brake conversion, engine rebuild, new suspension, rust repair, paint and new uphaulstry.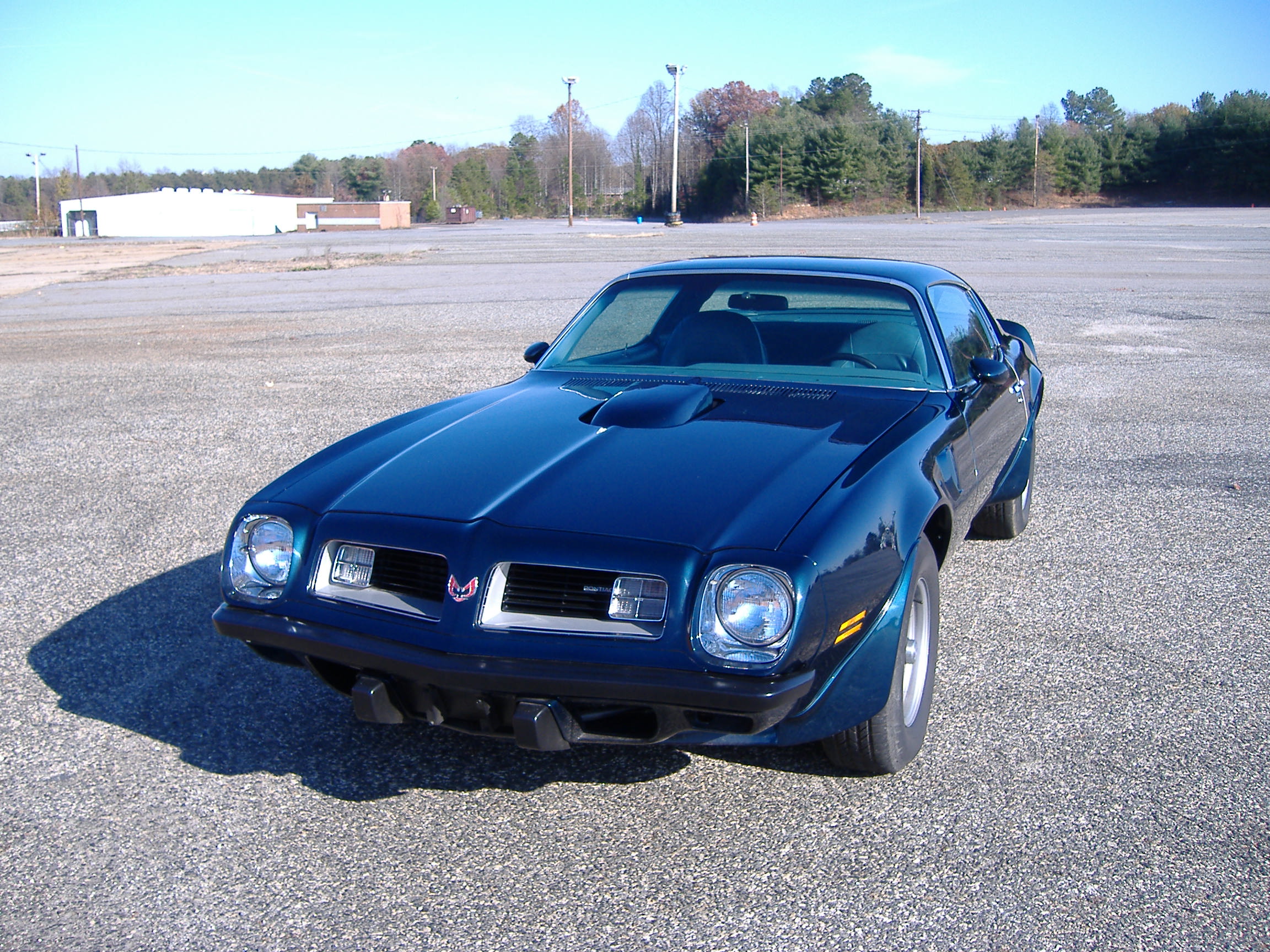 1977 Pontiac Trans Am
This 1977 Trans/AM catches your eye with its straight body and nice paint... and earns the title muscle car with its large 455 SD Super Duty engine...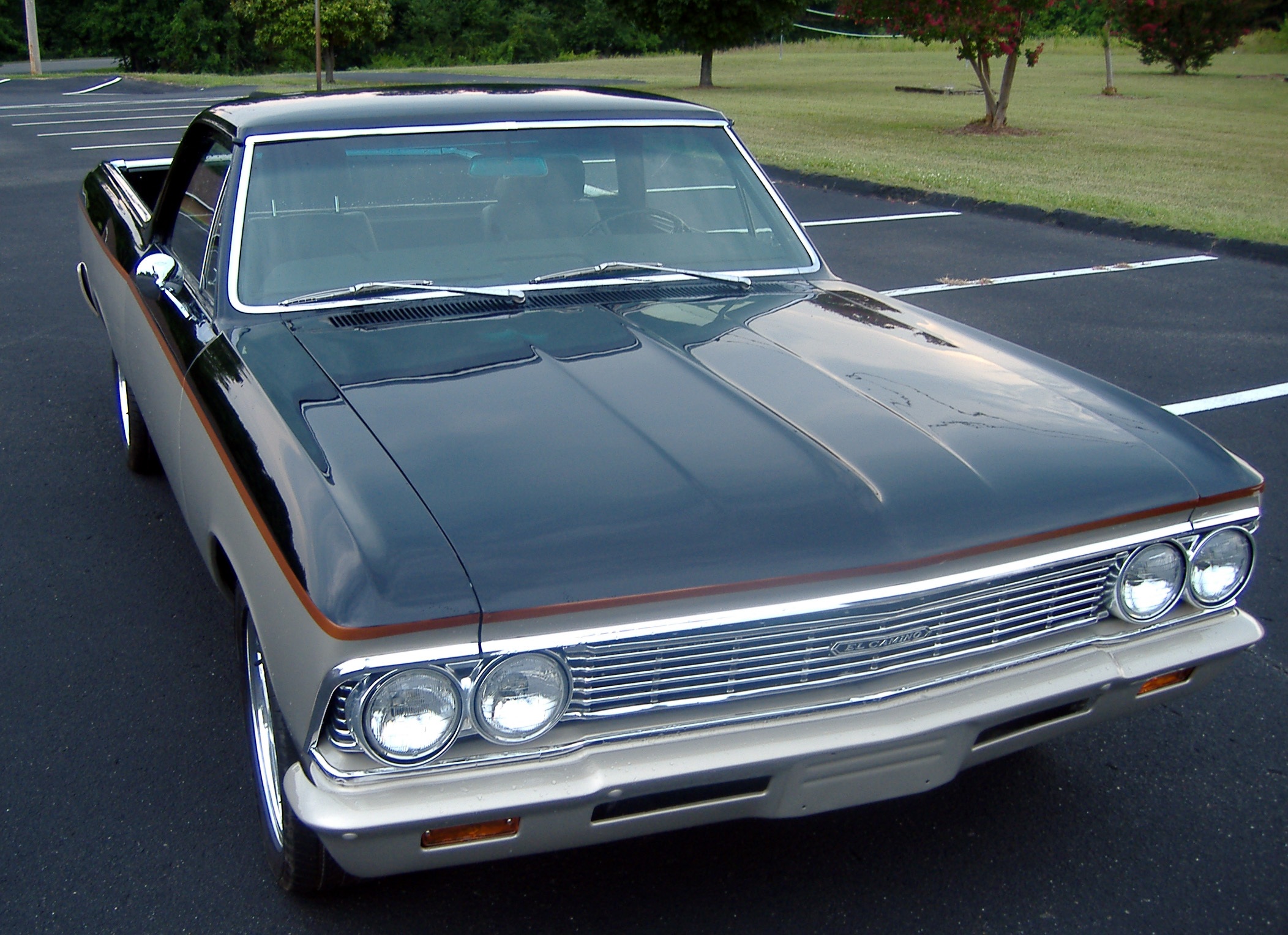 1966 Chevy El Camino
Custom paint styled after a Foose build that includes: painted bumpers, bucket seats, disk brakes, lowered suspsension and more.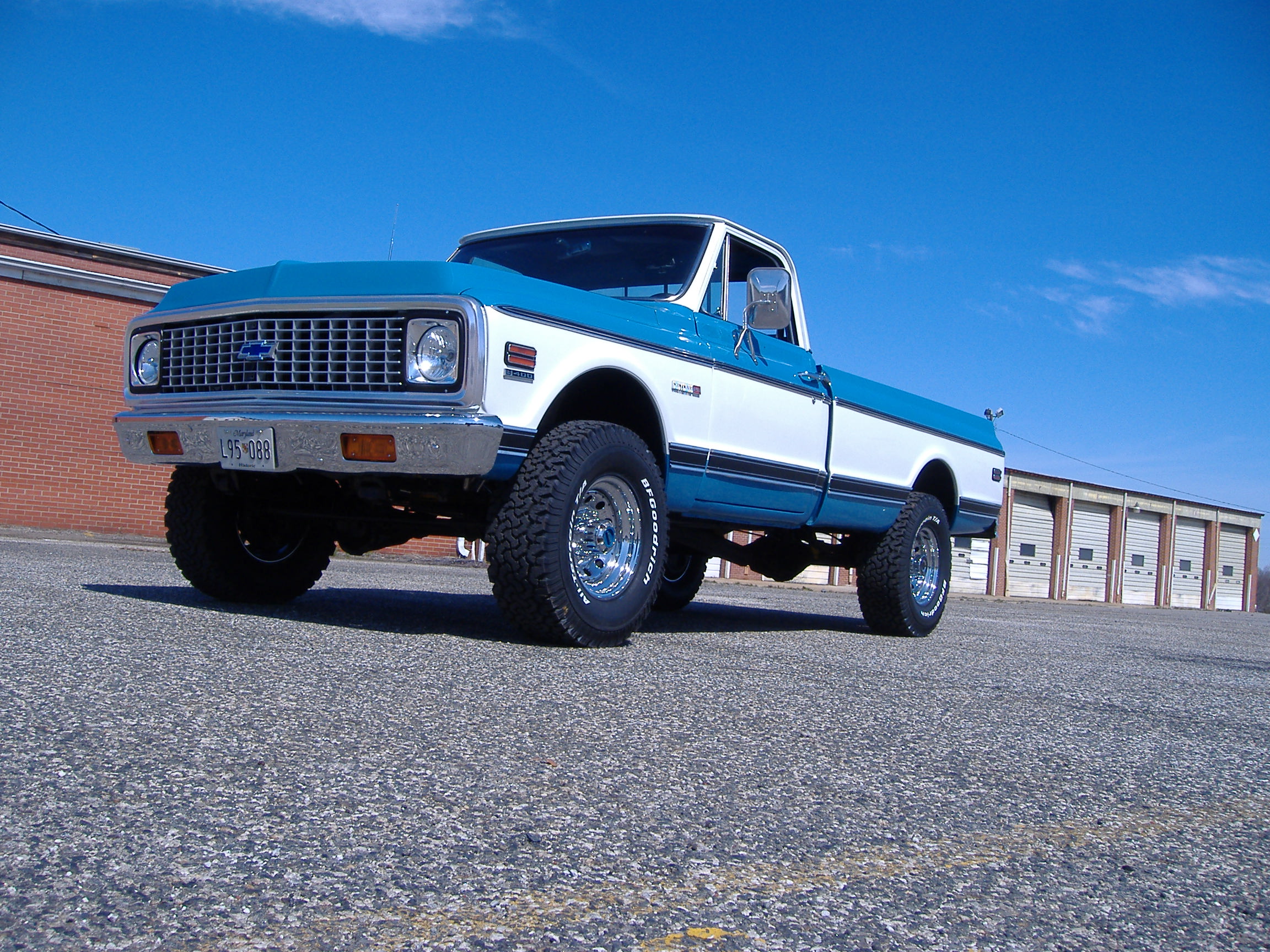 1972 Chevy K20 4x4 3/4 ton truck
Riding high and looking good are not the only great features... 600HP Big block engine proves this thing can walk the walk.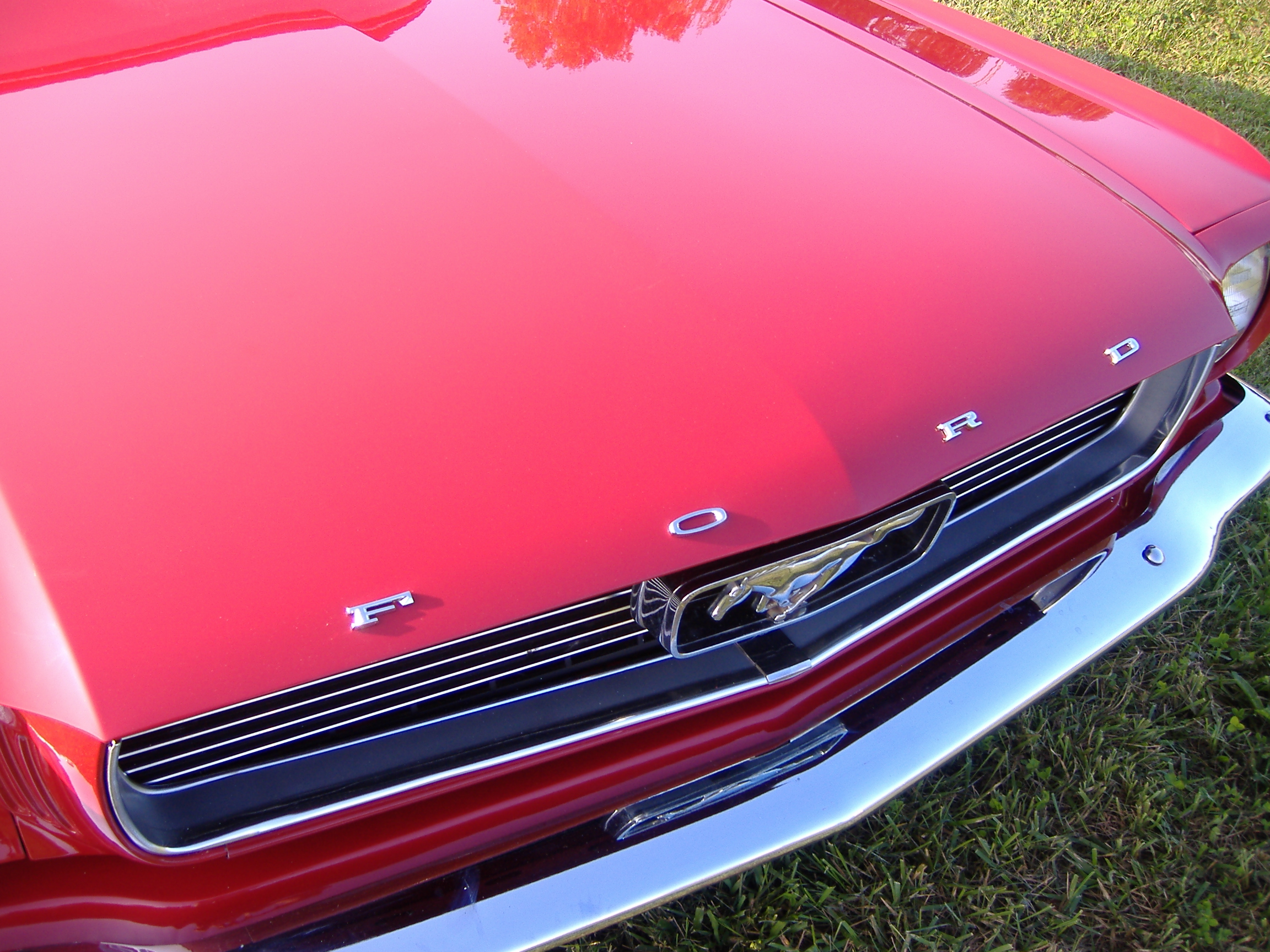 1966 Mustang Convertible
What could be better than a bright red 1966 Mustang convertible?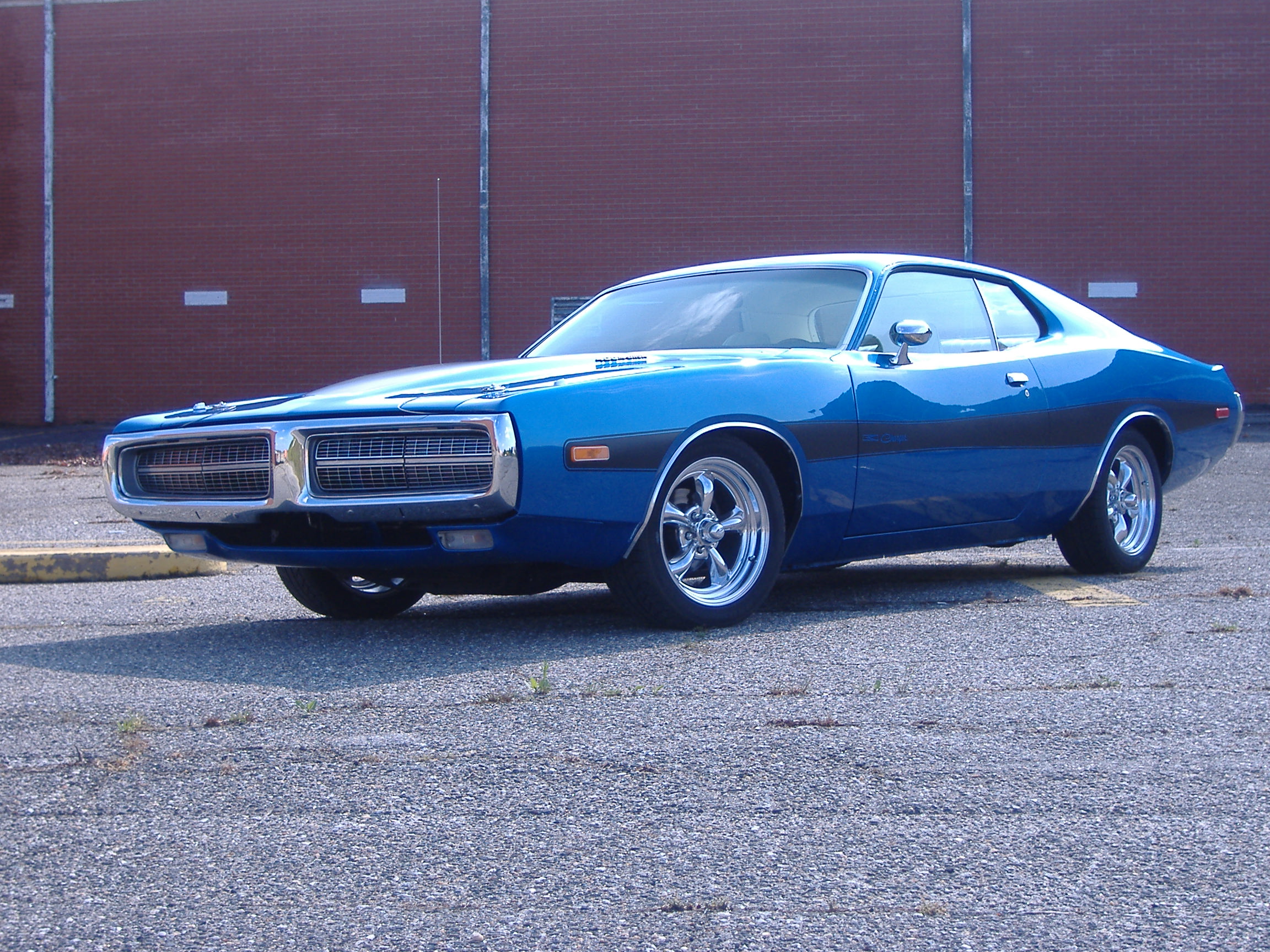 1973 dodge charger rallye B5 blue
Here sits a B5 Blue 1973 Dodge Charger Rally that does not miss the Hemi with its 400 ci engine and a mean stance ready to take on the world. The hide away headlights only adds to the allure of this charger.
1969 GTO LS2 swap
This GTO received its LS2 swap long before any off the shelf parts were available. All parts came from a 2006 donor GTO that gave ups its engine, transmission, interior, brakes and wiring harness.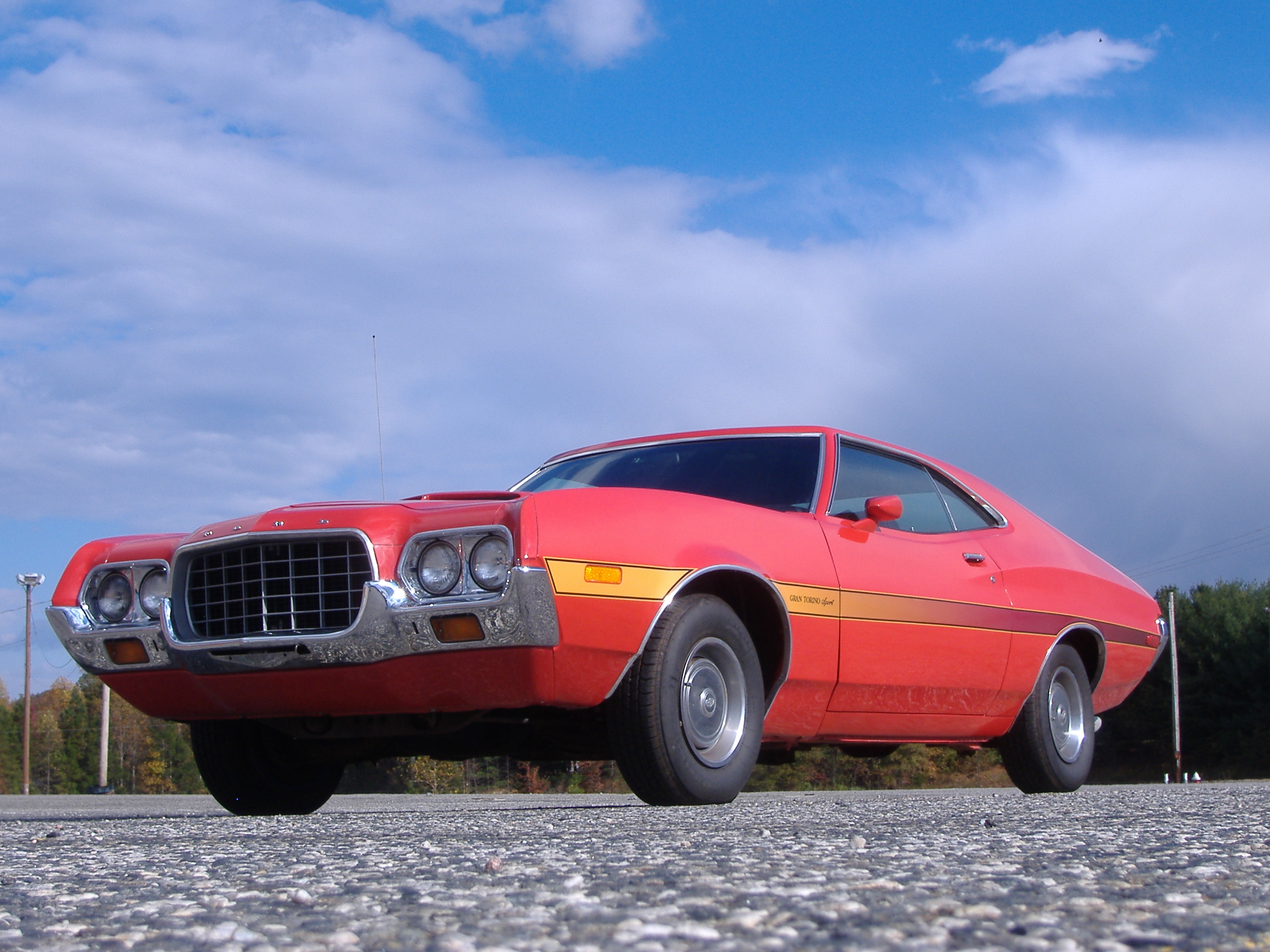 1972 Ford Gran Torino Sport
Rust repair, engine rebuild, polished trim and new chrome this Gran Torino Sport makes its original owner smile every time she drives it.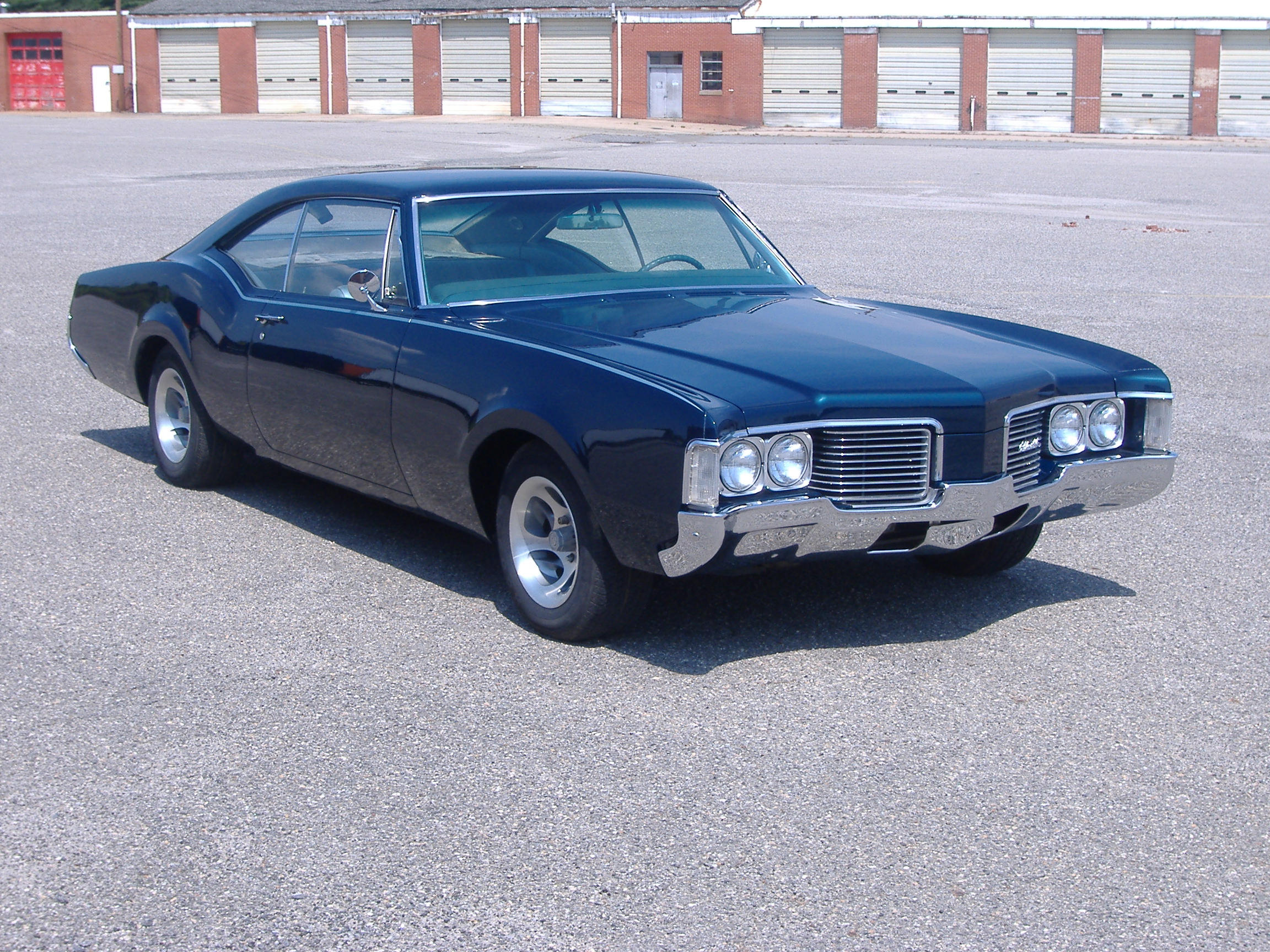 1970 Chevy Chevelle SS 396
396 Big Block Chevy provides the power to propel this beautiful black 1970 Chevelle down the road.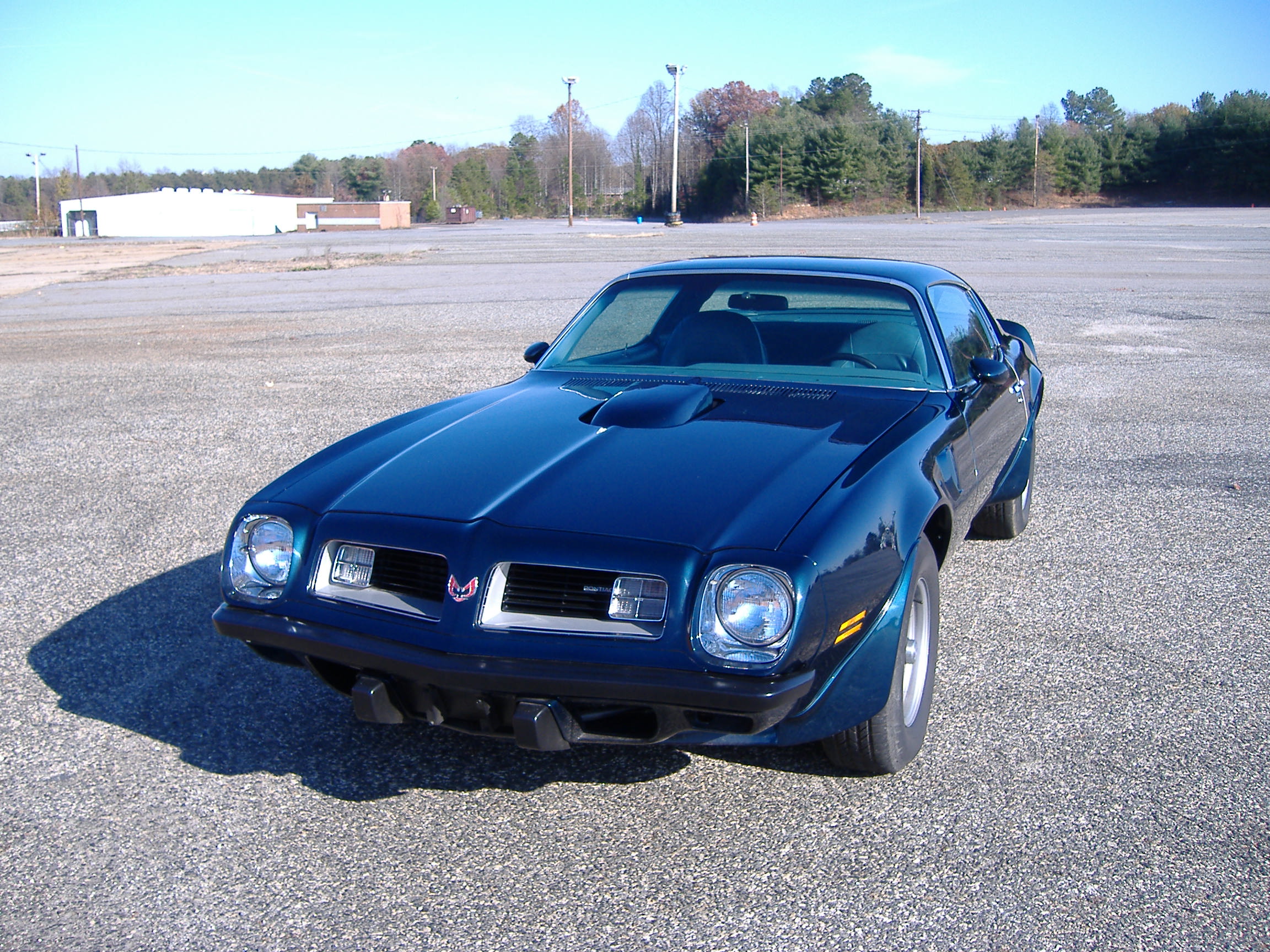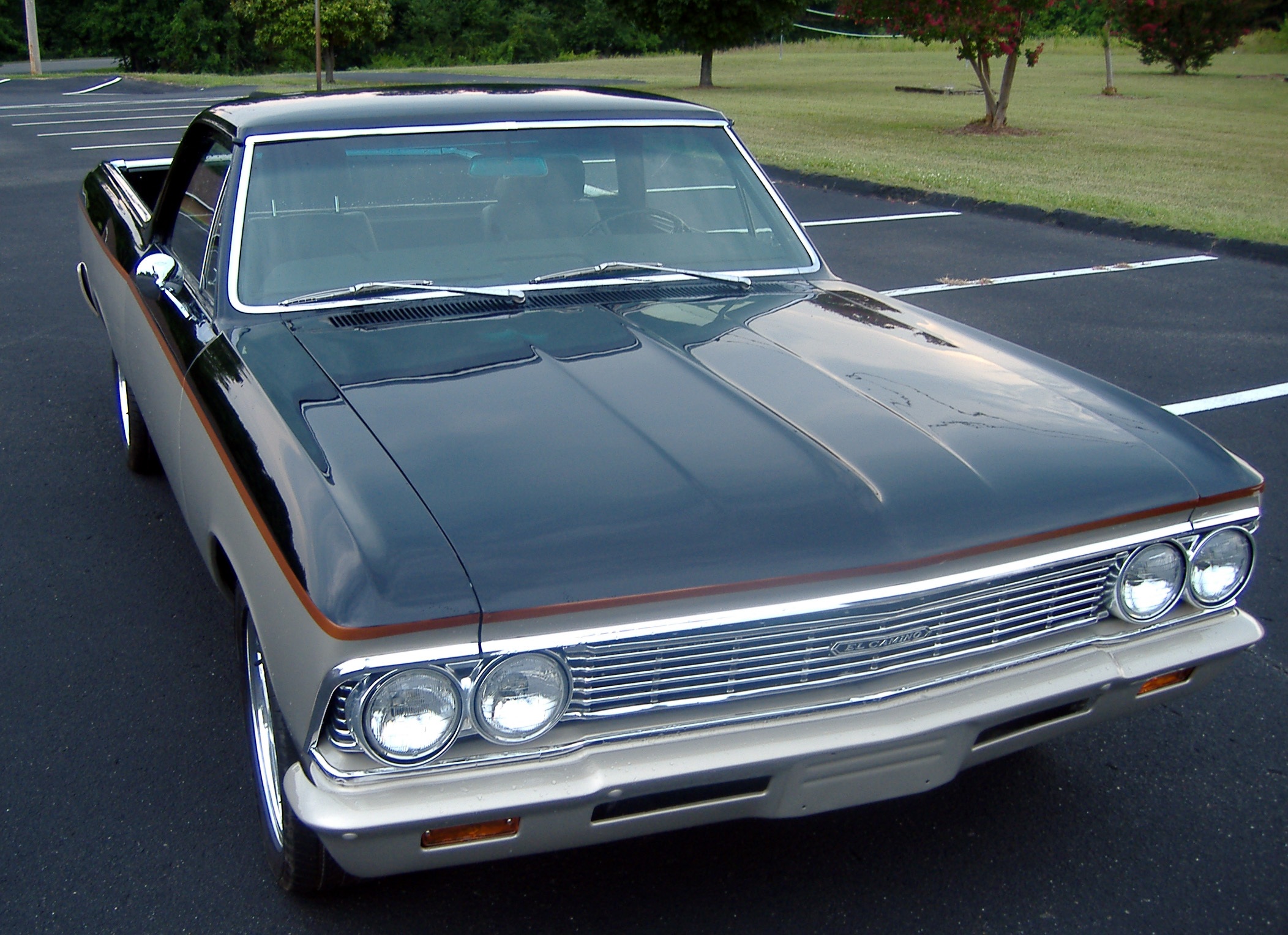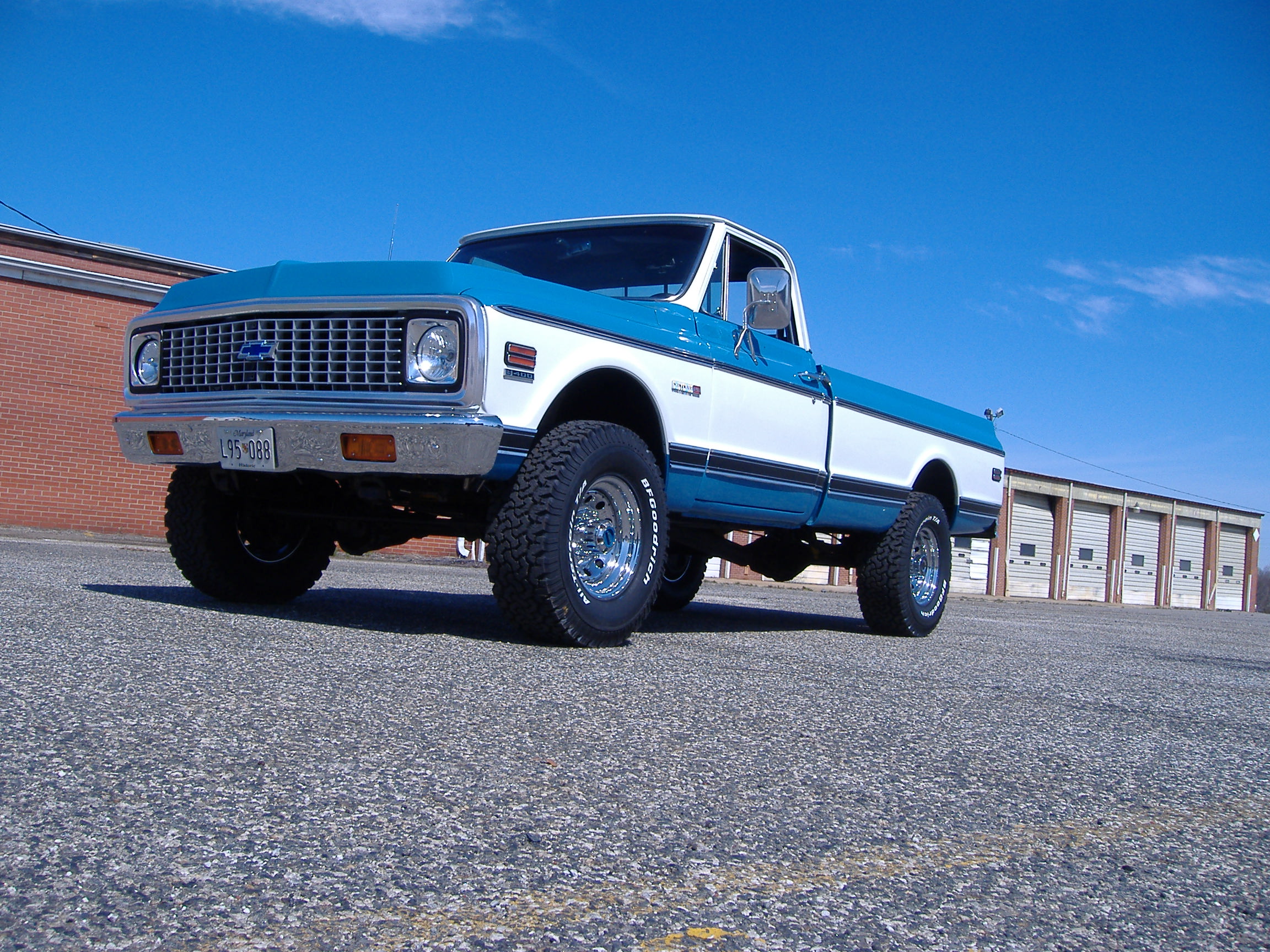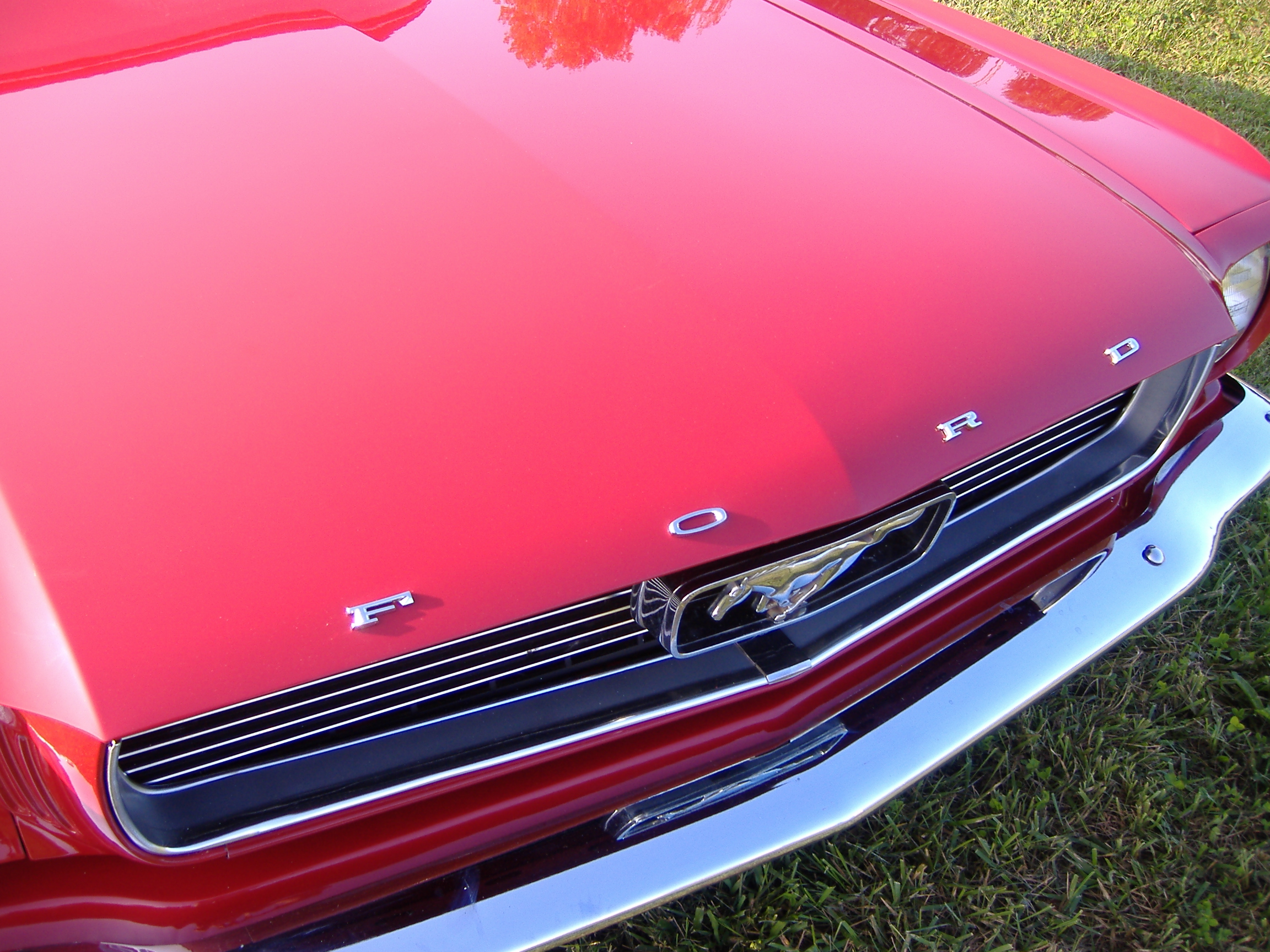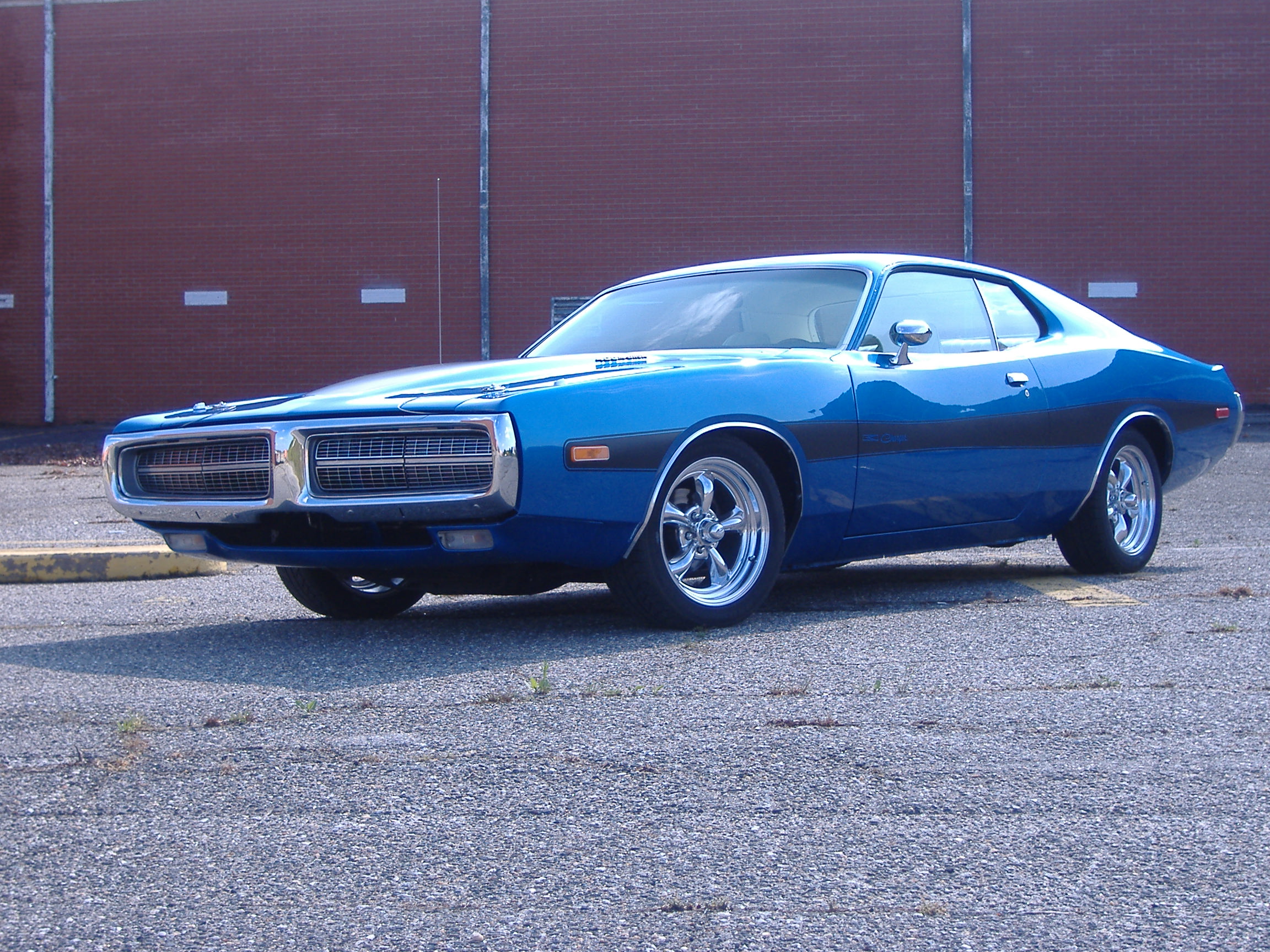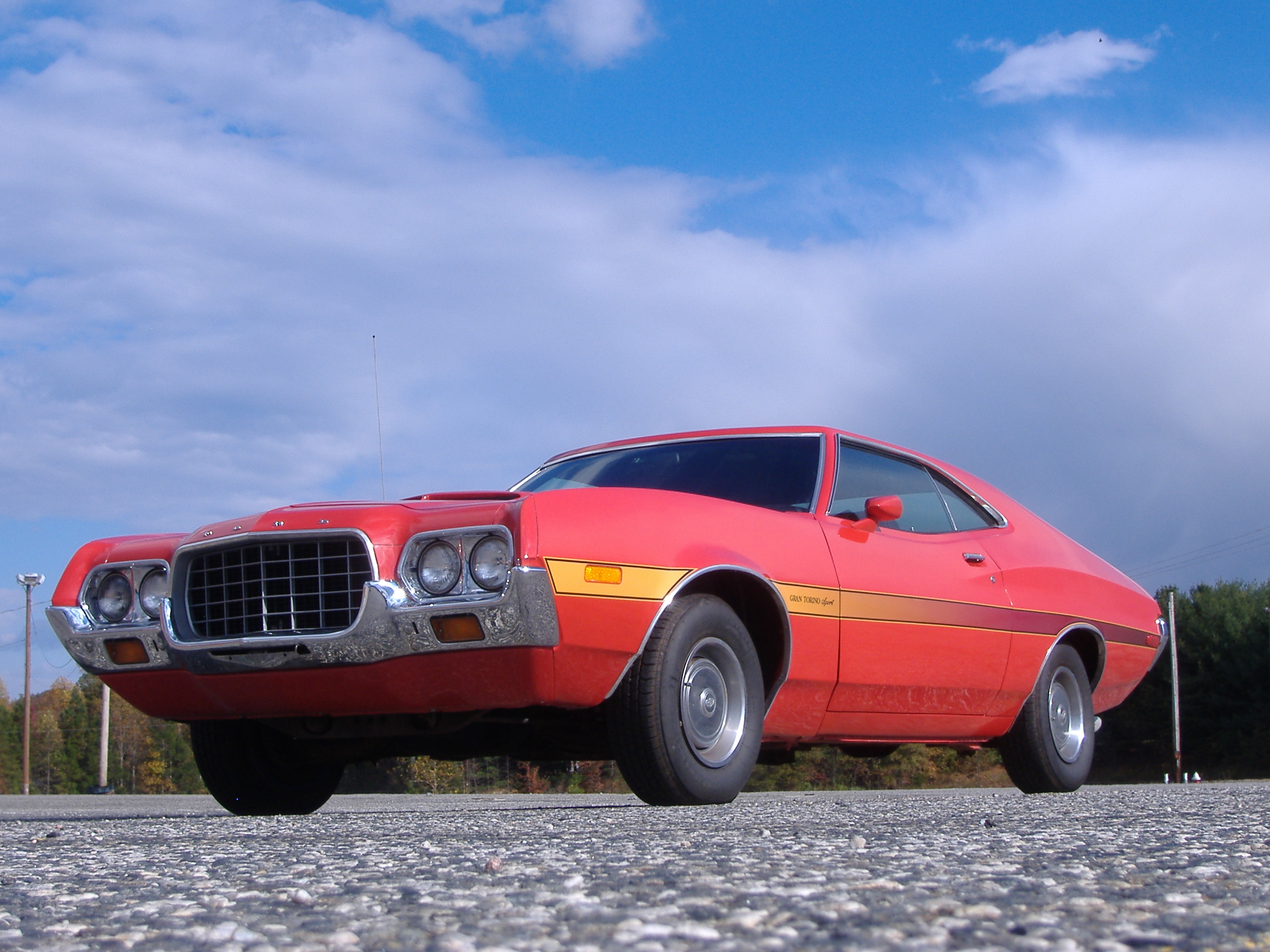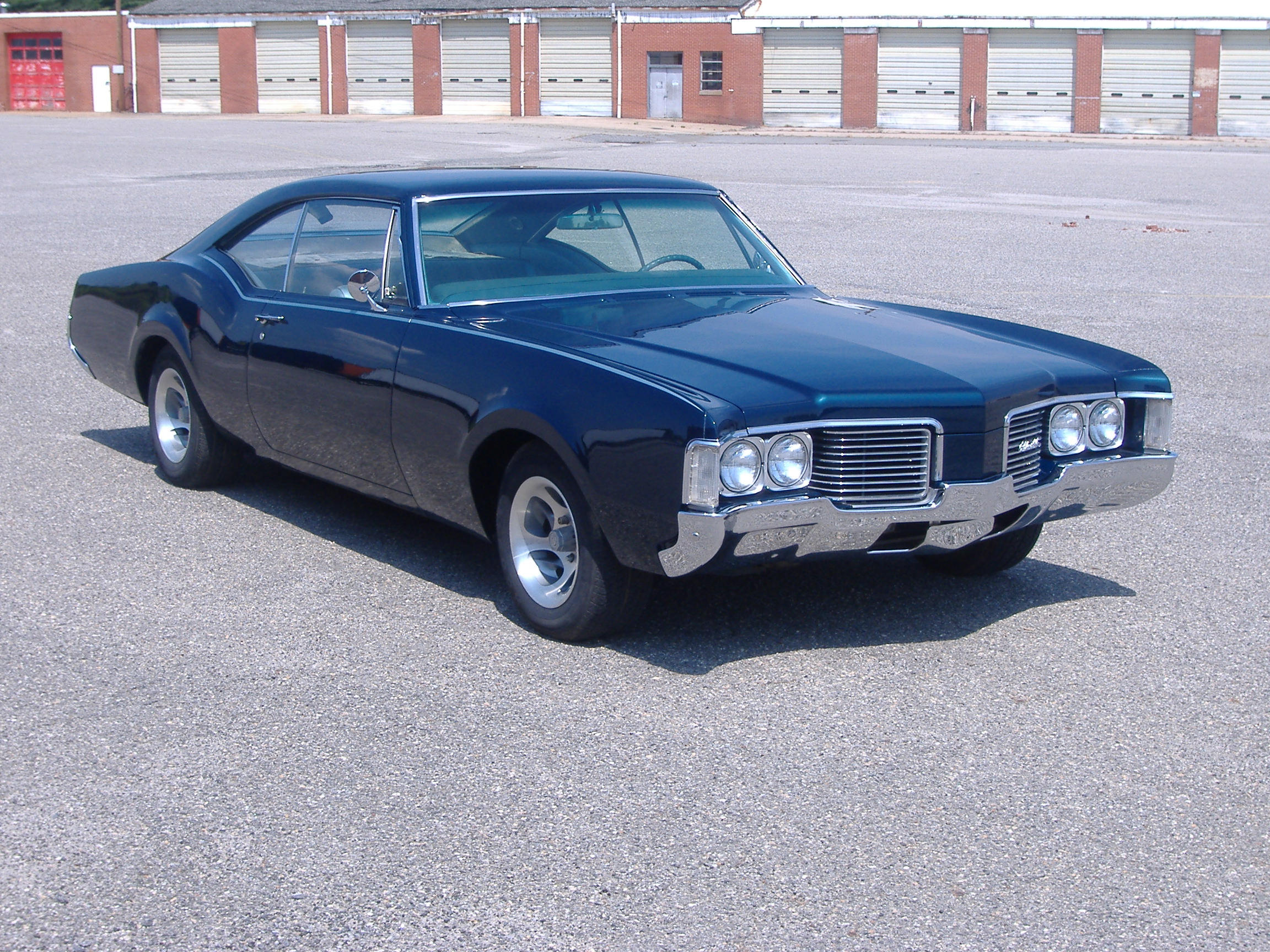 Completed Projects
Here is a small sample of some of the projects we have completed over the years forgive the resolution of the ones taken before advances in photograph became easily available.
We invite you to take the time to closely examine the images and to gain a better understand of the pride we take in our work. Not all of these cars are perfect and flaws can be found. Remember that we work with our customers and their budgets.
Scroll down to see another gallery that includes "during" photos that showcase the works that is hiding under the skin.
During the build
Here are the dirty shots that show what the shop looks like on a daily basis. This is what the cars look like in the middle of a restoration.
We feel these pictures are the most important. They give you a glimpse into what is normally hiding under fresh paint, carpet or the glare of a chrome bumper. We are proud of these shots. We feel it is what sets us apart from the many others in this business. This is the part we love and we feel it shines through in each of these shots.
Bed liner on bottom of hood
Bed liner is an amazing product and opens up a world of design opertunities.
1966 Chevelle SS LS3 Swap
Test fitting the LS3 into the Chevelle with a Custom Frame
1966 Chevelle Speedway blue
Laying the speedway blue base coat on to the 1966 Chevelle SS LS3 swap car.
Custom cars Morris Minor Crosley
We lover custom cars. It gives us the freedom to do things the way that seems natural.
Custom Crosley Pick up
Installing an SR20 engine and 6 speed into the Crosley pick-up
1962 Corvette Frame off Restoration
Frame off restoration on a 1962 Corvette.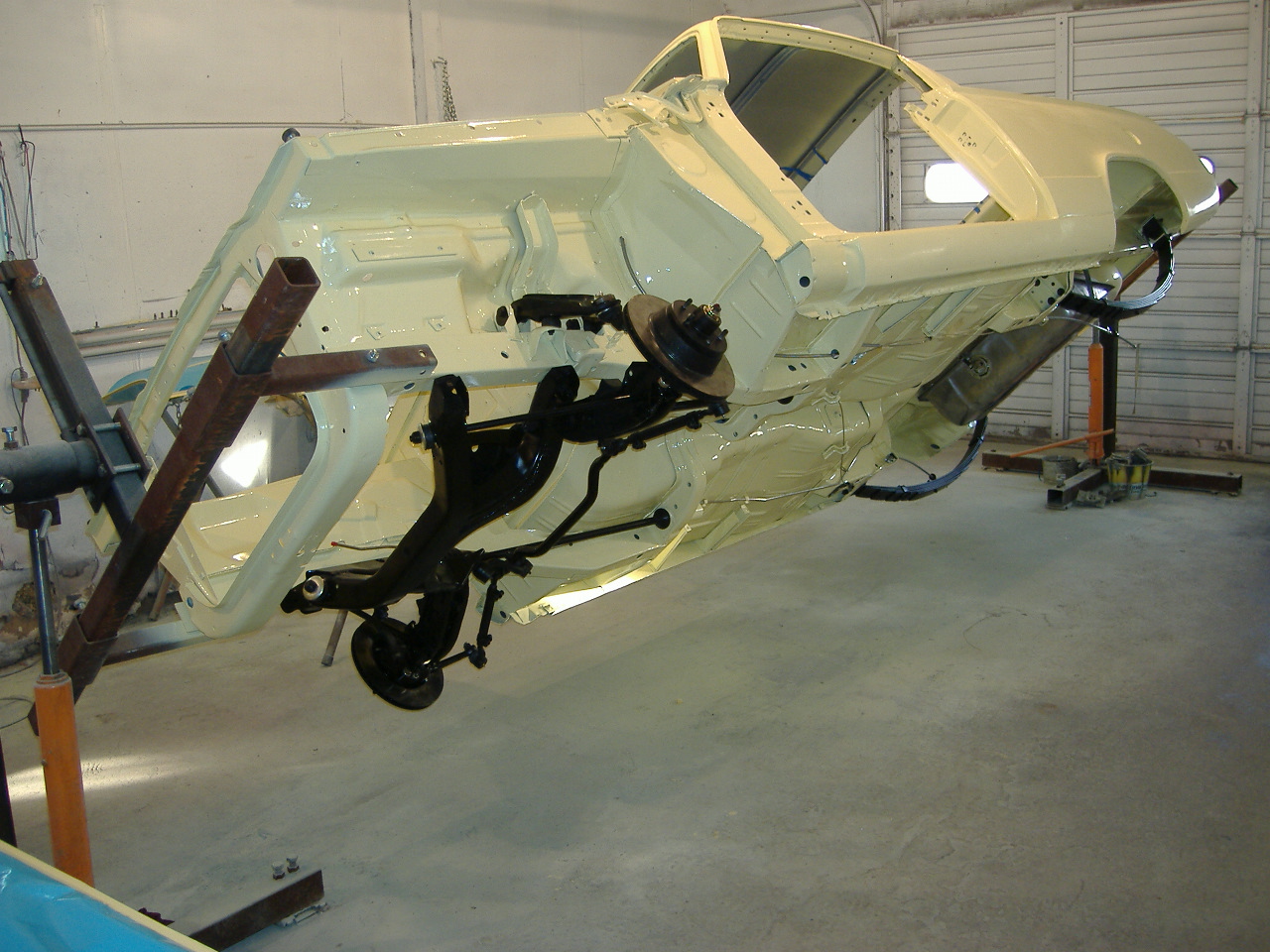 1966 Plymouth Barracuda Formula S
We do love custom builds, But some cars just scream to go back all original. That was the case with this 1966 Barracuda Formula S car that featured factory A/C. Here we are assembling the car on the rotisserie after paint.
Muscle cars waiting for love.
1966 Mustang convertible in the foreground and a 1973 Dodge Charger in the rear. Both in the process of full restorations.
1966 Chevy Nova Wagon
Mid-size wagons are very cool... this Chevy Nova required a lot of rust repair.
1968 Chevy Camaro
The Camaro needed a full trunk pan along with a tail light panel.... not an easy task when the owner would like to protect as much of the paint as possible.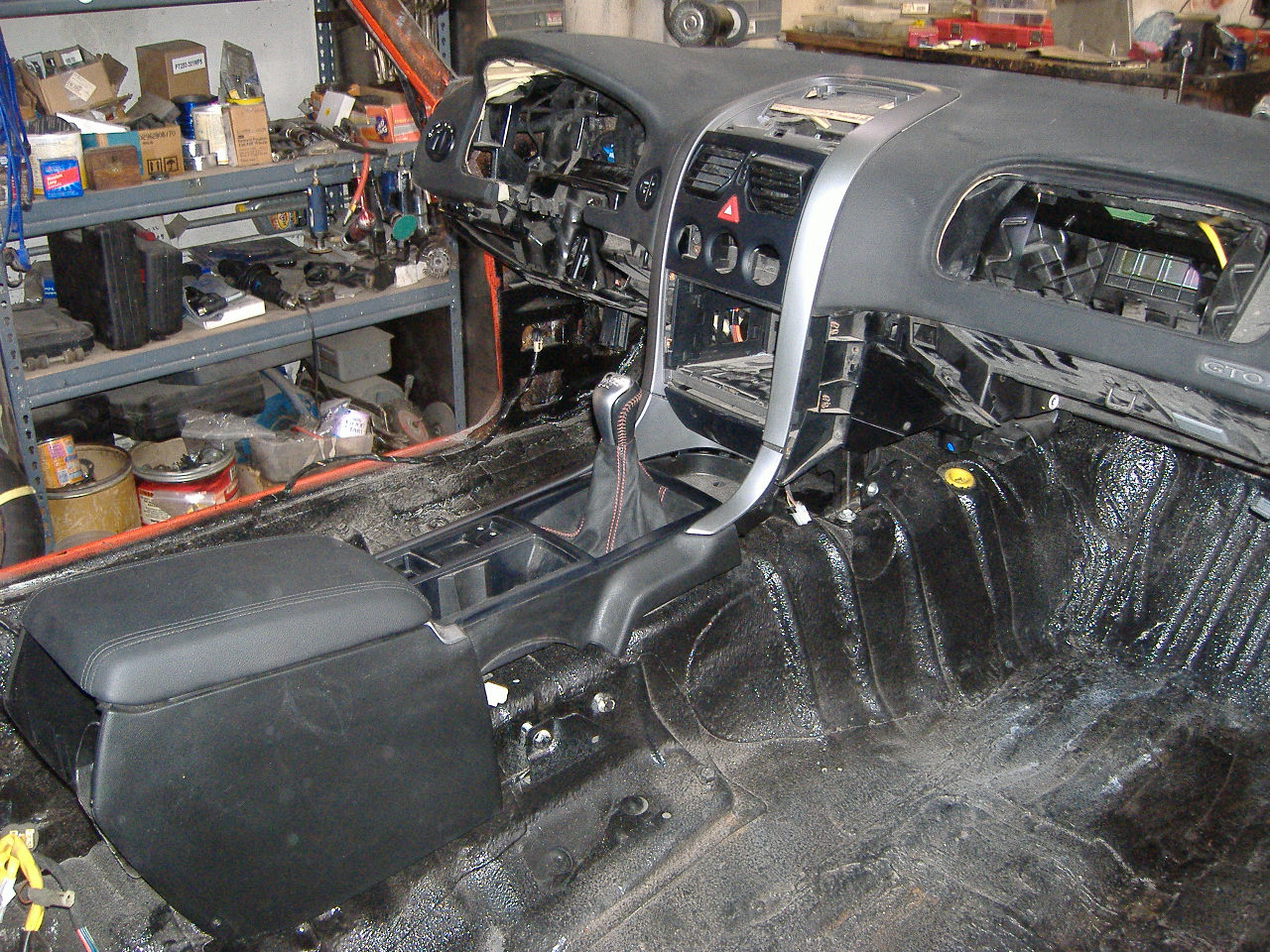 1969 GTO LS2 swap 2006 donor car
Here is the build up of the interior of the 1969 GTO that received a full LS2 swap from a 2006 GTO donor car.
1973 Dodge Charger Rally
400 ci of power more this Dodge Chrager down the road with minimal effort. The hideaway headlights help do it in style.
1966 Chevelle SS LS3 Swap
A little detail work in the engine bay. Painting the mill work in the Be-Cool radiator cap and the Optima Battery Hold down.
1970 Chevelle SS396
Engine bay of a 1970 Chevy Chevelle SS396 with march performance pulley kit
2012 Corvette ZR1 wrecked
Here is a wrecked Corvette ZR1 LS9 supercharged engine. We did all of the repairs.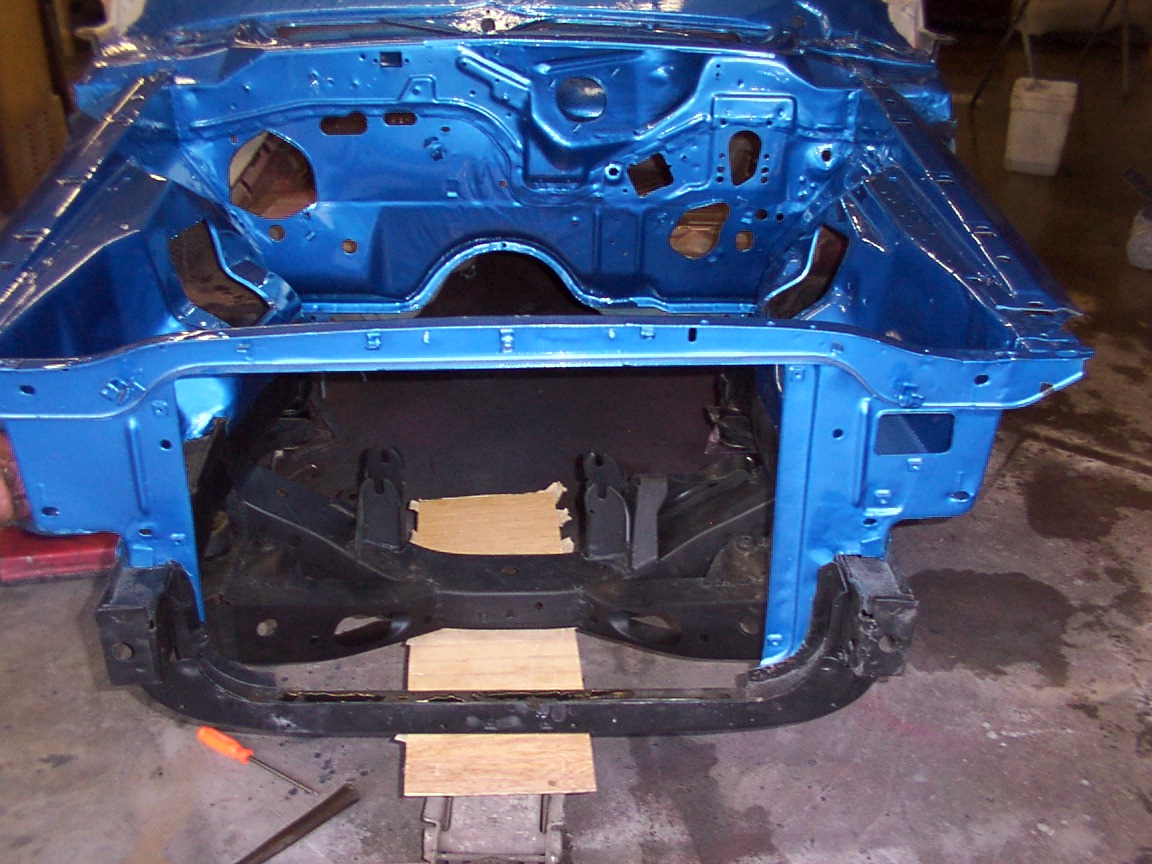 1973 Dodge Charger Engine bay
Prep work on the engine bay and front aprons of a 1973 Dodge charger pianted B5 Blue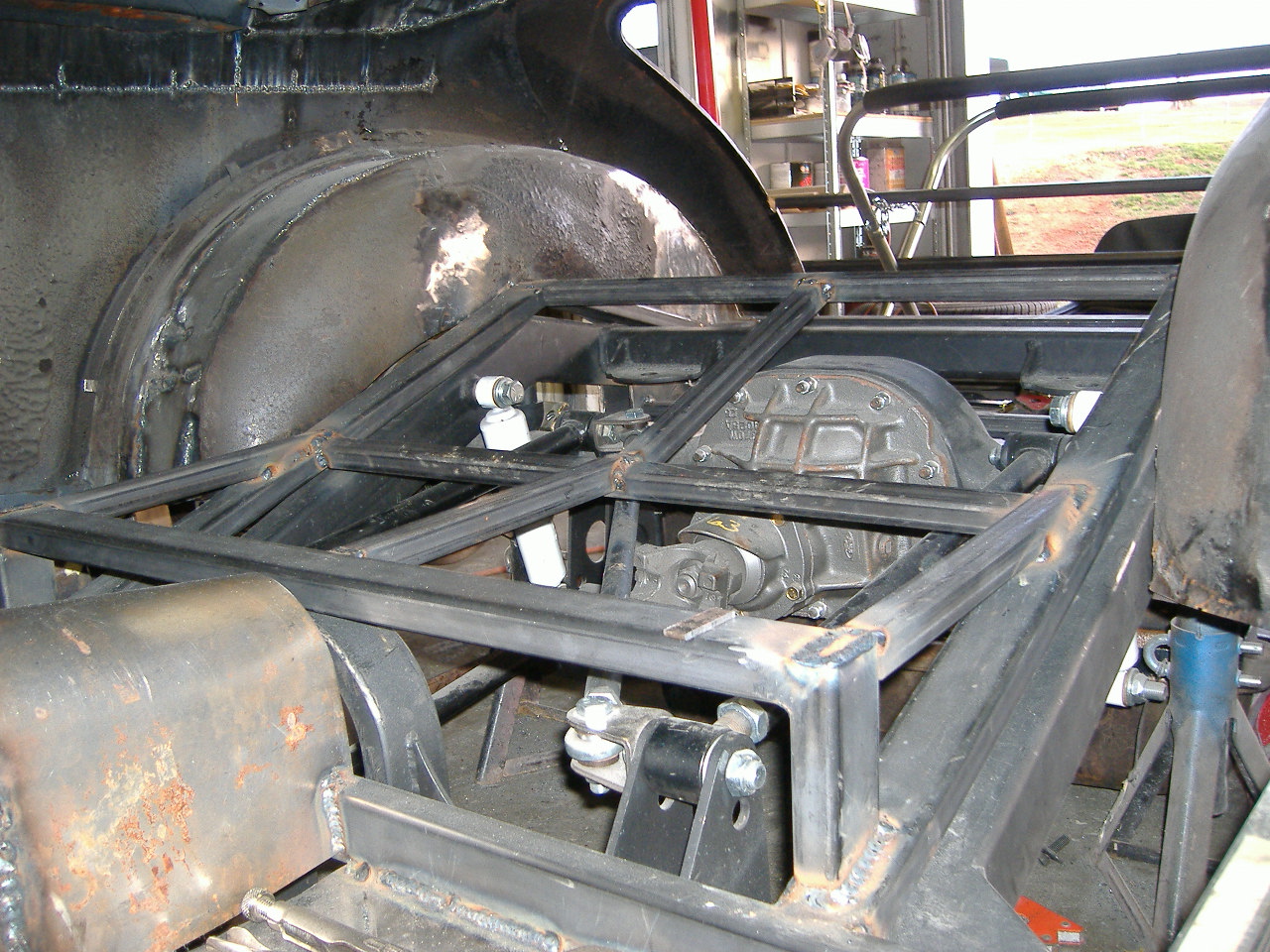 Morris Minor Custom floor pan bracing
The amount of fabrication that went into this Morris Minor Custom was very large. So little remaining stock that you would be hard pressed to find a spot that did not have at least a small amount of custom work done.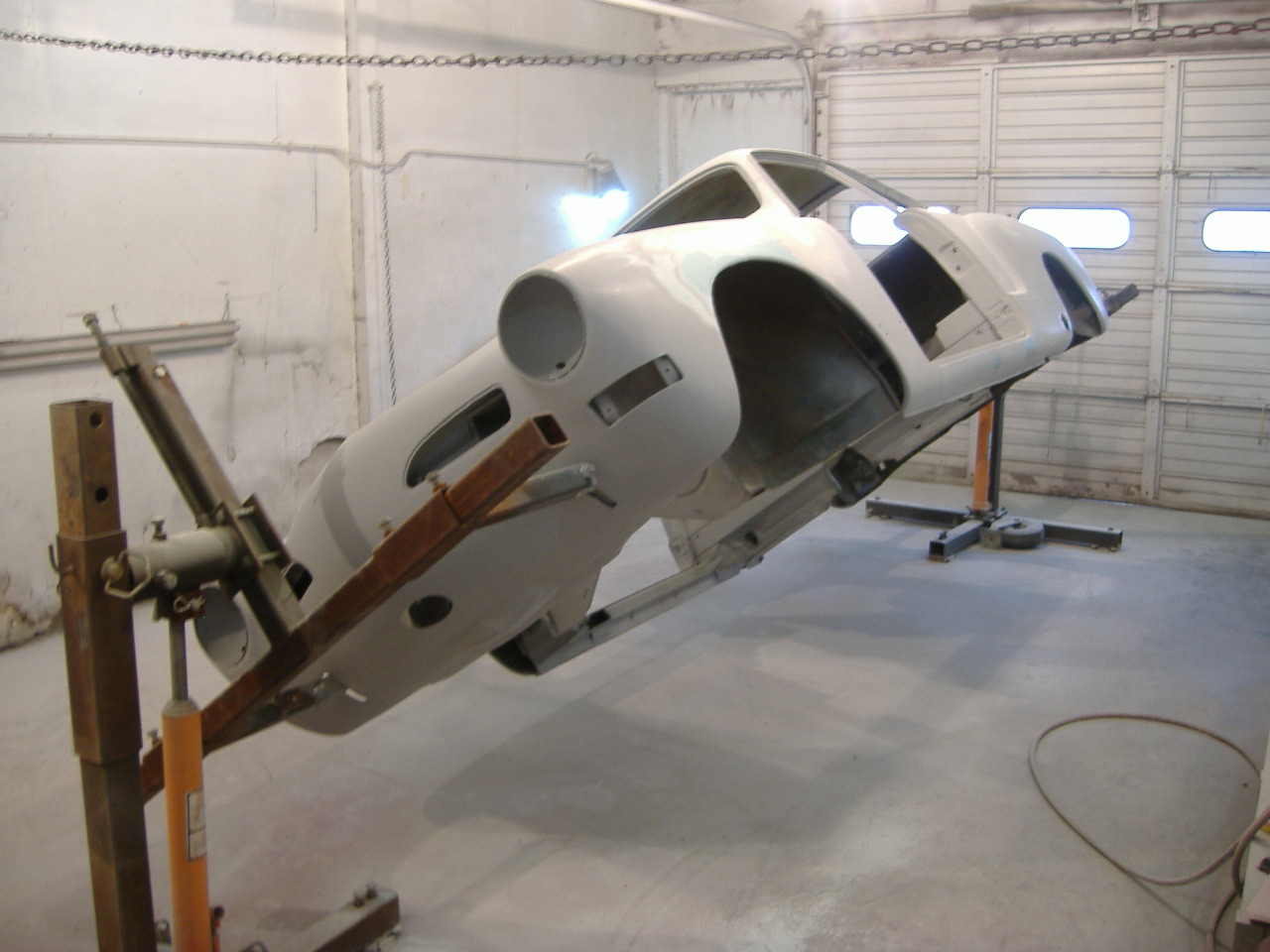 VW Karmann Ghia
These are very cool little cars and this Karmann Ghia needed rust repair and a paint job.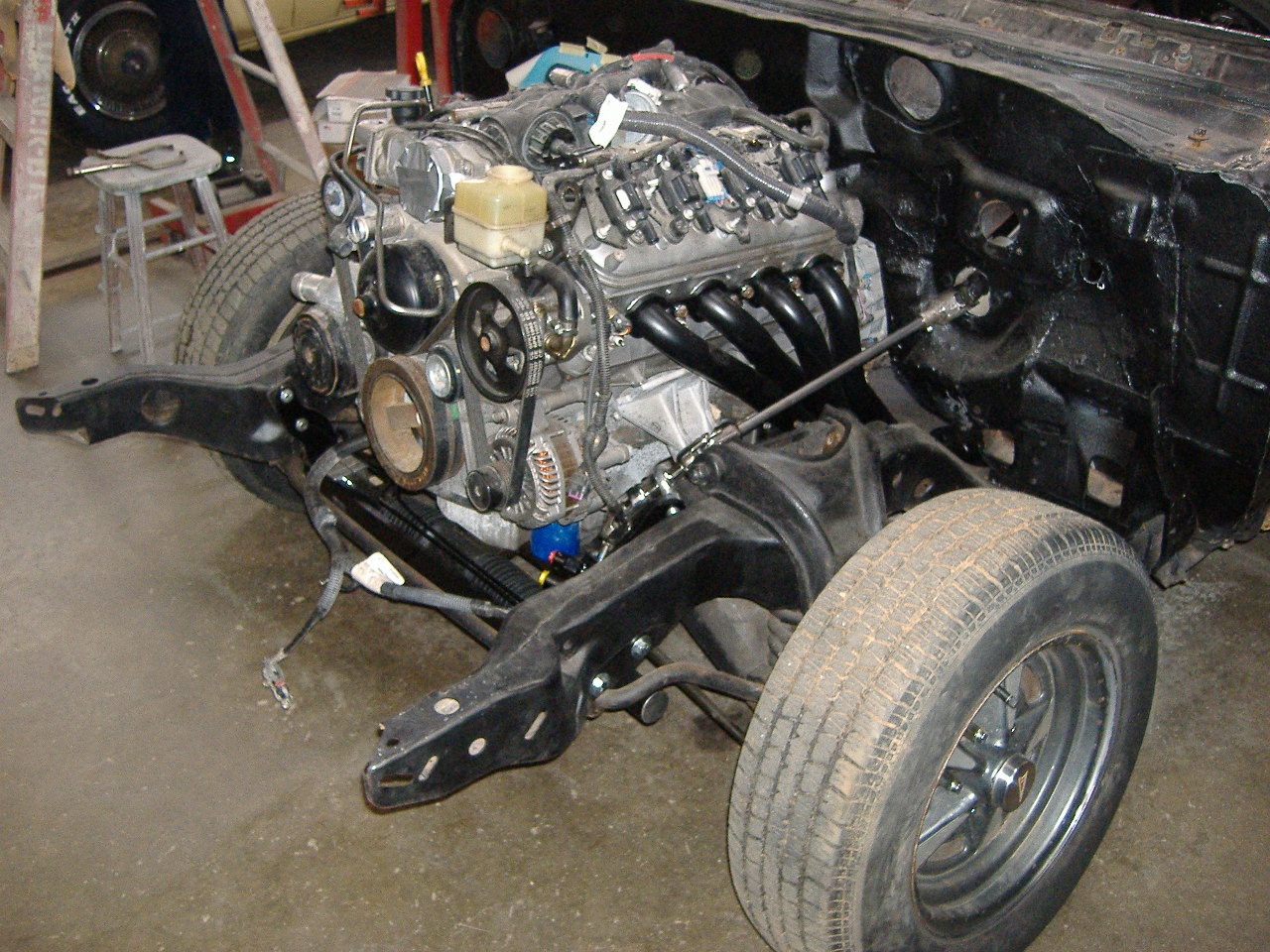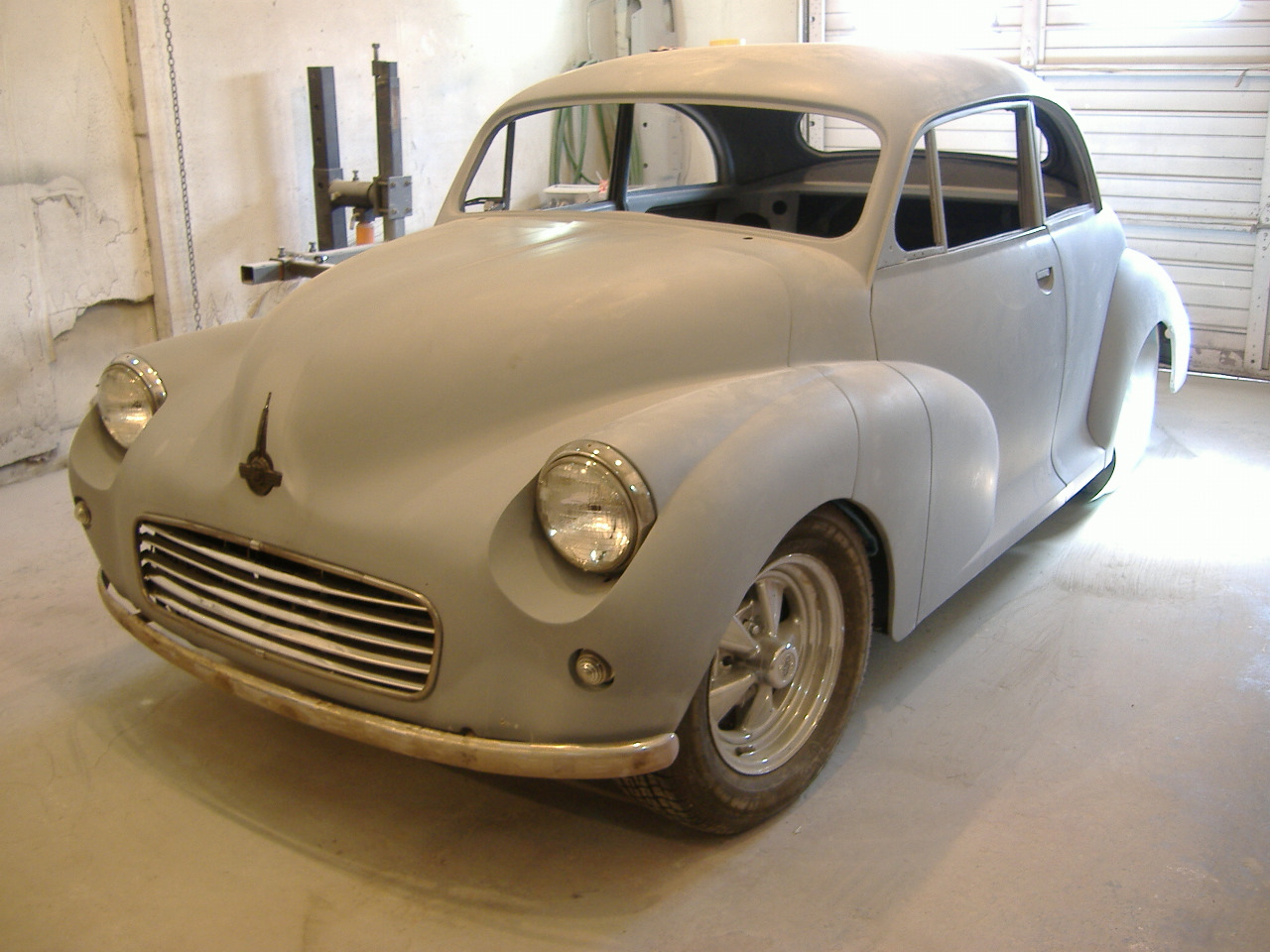 Morris Minor Custom
Pay close attention to how straight this car is is in this picture. After all of the modifications we bolted this Morris Minor back together and to test fit all of the parts prior to painting it Bright Red.
Morris Minor
Painting a car on the rotisserie allows us to get all of the nooks and crannies... All cars do not require this level of detail, but for the ones that do, such as this Morris Minor Custom, the end results are truly amazing.
1967 Toyota Sports 800
Most have no idea what a Sports 800 is... it was a car hand built by Toyota for 3 years 1965, 1966, 1967. The total production was less than 3000 units making it a very rare find. We did a full restoration on this car stopping just short of finishing it so that the owners could enjoy the thrill of putting on the final pieces.
1975 Pontiac Trans Am 455SD
So care so iconic they need little introduction. The Trans Am is one of those cars and 1975 is a good year for this car with some very classic lines. Add to this the power from a Super Duty 455 and this car make most do double takes.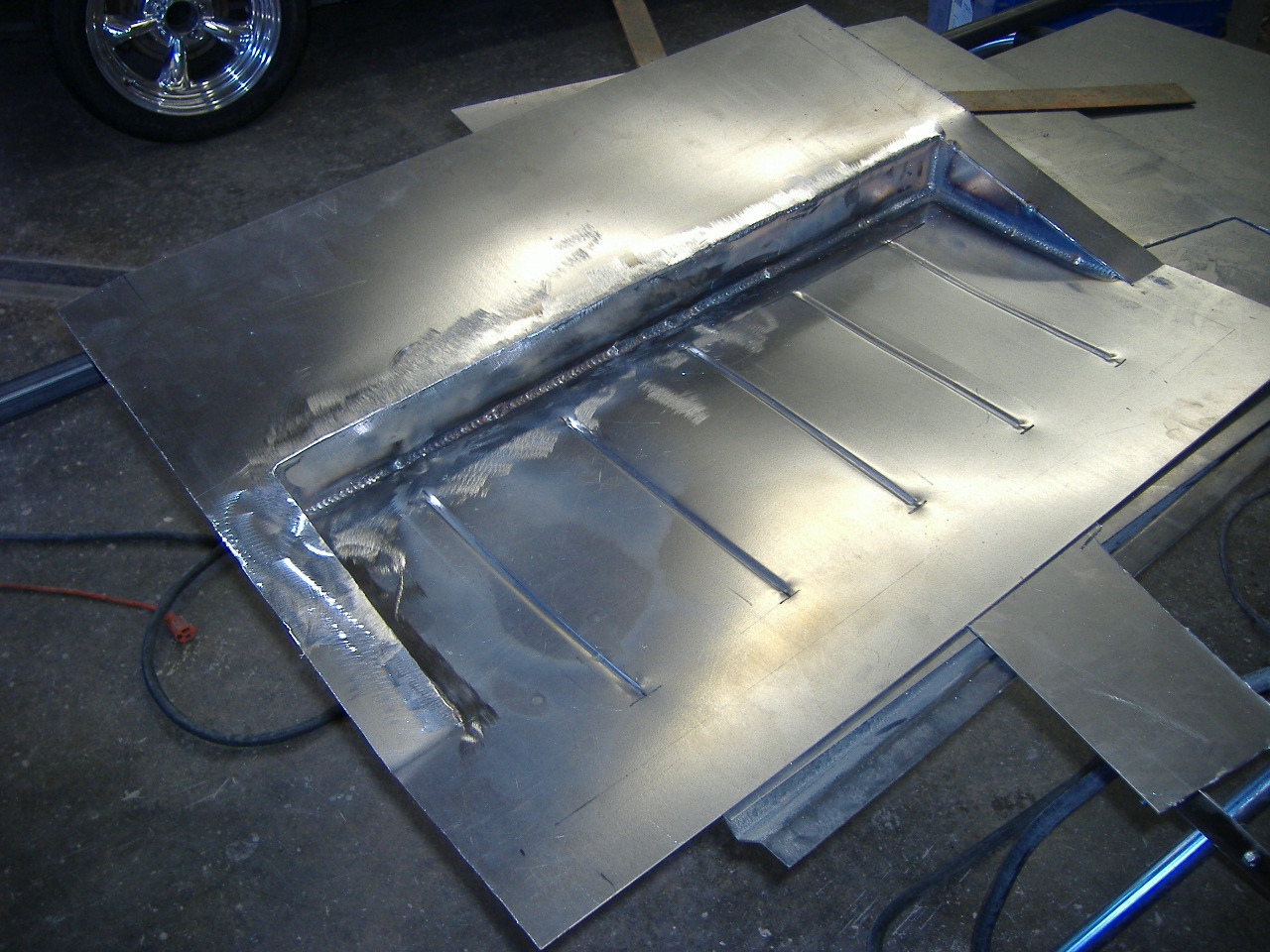 Custom fabricated floor pan
When build a custom car or even a non main stream car you can not simply open a catalog to find the parts you need. The Morris Minos Custom was no different. When we needed a trunk pan we went to work with the the bead roller, metal break and the welder to create something that fit our needs.
1963 Willy's Frame DJ3
By the 1960's Willy's was a household name and in an effort to keep production rolling after the war they made bare frames to be used by many other coach builders. This is one of those frames and it belongs under a Willy's Fleetvan DJ3a,